PHONE:
ADDRESS:
38198 Cleveland Ave
MAINS:
$8 - $13
Every town needs a greasy spoon, and look no further than Mountain Burger House.
At this old-school diner, you order at the counter and take a seat among the bright red tables and chairs. Pour your own coffee from a station as you sit and wait for your order, either one of the company's epithet burgers (the Mountain Burger, or Mini Mountain Burger), or an all-day breakfast like the bacon and eggs, chorizo omelet, or french toast combo.
Then, sit back, listen to the skillet sizzle behind the window. Enjoy some people watching through the massive windows, and do your best to work up an appetite as big as it can get.
Your server, wearing a black apron will bring you a fork, knife, catsup and one MIGHTY meal.
Plentiful portions with economic prices are, really, a luxury these days. But at the Mountain Burger House you get both. Big plates, piled with food will be sure to cure that hangover, power a day in the mountains, or curb an exceptionally mountain hunger.
I'll be coming back way more often.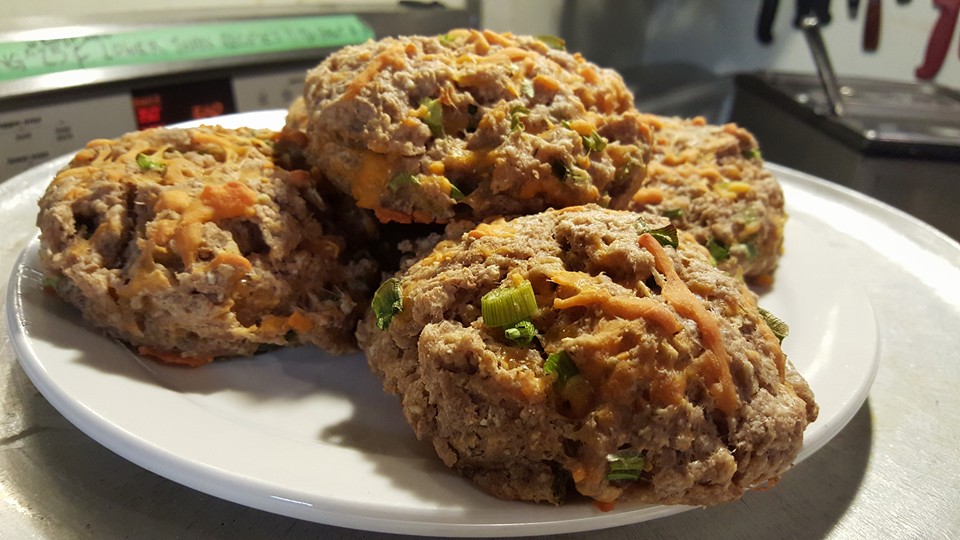 $

9.85
Bacon and Eggs
4 strips of bacon & 2 large eggs with homemade hashbrowns and 2 toasts
$

9.85
Sausages and Eggs
4 sausages & 2 large eggs with homemade hashbrowns and 2 toasts
$

10.40
Ham and Eggs
ham & 2 large eggs with homemade hashbrowns and 2 toasts
$

15.95
Steak and Eggs
New York cut & 2 eggs with homemade hashbrowns and 2 toasts
$

9.90
Combo Breakfast
2 bacon, 2 sausages 2 large eggs with homemade hashbrowns and 2 toasts
$

8.00
Small Breakfast
2 bacon or 2 sausages & 2 large eggs with homemade hashbrowns and 2 toasts
$

6.00
Mini Breakfast
1 bacon or 1 sausage & 1 large egg with homemade hashbrowns and 2 toasts
$

11.90
Chorizo Omelet
3 eggs, sausage chorizo, peppers, tomatoes, onions topped with sour cream, salsa with homemade hashbrowns and 2 toasts
$

10.50
Mountain Omelet
3 eggs, ham, mushrooms, peppers, onions & tomatoes with cheese and homemade hashbrowns and 2 toasts
$

9.95
Denver Omelet
3 eggs, ham, onions & peppers with homemade hashbrowns and 2 toasts
$

9.50
Cheese Omelet
3 eggs with cheese with homemade hashbrowns and 2 toasts
$

11.50
Mediterranean Omelet
3 eggs, spinach, onions & tomatoes, topped with feta and homemade hashbrowns and 2 toasts
$

10.45
French Toast Combo
2 french toast, 2 bacon, 2 sausages & 2 eggs
$

10.45
Hot Cake Combo
2 hot cakes, 2 bacon, 2 sausages & 2 eggs
$

11.90
Traditional Eggs Benny
2 eggs, ham with hollandaise sauce
$

10.95
Clubhouse Sandwich
Triple decked with roast turkey, bacon, lettuce, tomato, cheese comes with home cut fries
$

10.65
Hot Turkey Sandwich
Roast turkey served open topped with gravy with side salad and home cut fries
$

10.95
Hot Beef Sandwich
Roast beef served open topped with gravy with side salad and home cut fries
$

11.75
Chicken Strips
Home breaded breast of chicken with side salad and home cut fries
$

10.95
Beef Dip
Roast beef served on a french bun with beef au jus, side salad, and home cut fries
$

8.50
Chili and Toast
home chili topped with cheddar cheese comes with side salad
$

9.75
Chef Salad
Our own garden salad topped with roast turkey, ham, cheese and a chopped hard boiled egg
$

7.95
Caesar Salad
The real thing homemade
$

2.00 Add
Sub Caesar Salad
Dinner Specials
Include mashed potatoes & veggies
$

9.25 (1 pc)
Fish and Chips
in homemade batter
$

13.95 (2 pcs)
Fish and Chips
in homemade batter
$

18.65 (3 pcs)
Fish and Chips
in homemade batter
Burgers
All come with our own fresh cut fries
$

10.25
Teriyaki Burger
1 4oz homemade all beef patty, grilled pineapple, lettuce and our own homemade teriyaki sauce
$

10.50
Chicken Burger
Chicken breast, lettuce, tomato and mayo
$

11.25
Veggie Burger
Homemade veggie patty with lettuce, tomato and mushrooms
$

12.50
BIG Mountain Burger
2 4oz homemade patties with mushrooms, bacon, cheese, lettuce, tomato, onions and pickles
$

10.25
Mountain Burger
1 4oz homemade patty with mushrooms, bacon, cheese, lettuce, tomato, onions and pickles
$

6.75
Mini Mountain Burger
1 2oz homemade patty with mushrooms, bacon, cheese, lettuce, tomato, onions and pickles
$

10.50
Veal Burger
Breaded veal cutlet, swiss cheese, lettuce, tomato and onion
$

11.50
Oyster Burger
Breaded fresh oysters with lettuce, tomato and tartar sauce
$

10.50
Fish Burger
Breaded cod, lettuce, tomato and homemade tartar sauce
Sandwiches
Sub Caesar Salad $2 | Sub Onion Ring $2.50 | Sub Poutine $2.50 | Gravy $1.50 | Side Cheese $2
$

8.50
Bacon Lettuce Tomato
Skillets
All skillets come with 2 eggs any style, potatoes, onions, green peppers, tomato and toast
$

10.90
Vegetarian Skillet
$

5.80
Wrap
2 eggs, spinach, tomato, onion, feta
$

3.25
Side of Bacon / Sausage