Autumn in Victoria is something special - the fiery colours of the leaves, the salty kiss of the wind, the welcome glow of steamed-up pub windows… and nothing kicks it off quite like Thanksgiving. Unlike its American counterpart (whose date makes it more or less a dress rehearsal for Christmas) Canadian Thanksgiving is an October affair that stands on its own two feet without Pilgrims, Plymouth Rock or American football. There are some commonalities, though: turkey, stuffing, more turkey, pumpkin pie, heartburn; but this Thanksgiving we decided to try something a little different…and very Victoria. Instead of our typical haul of wine and beer, we chose three different kinds of Seacider from our favourite specialty liquor store. Here's what we discovered…
Sea Cider Farm & Ciderhouse is a ten-acre operation on the beautiful Saanich Peninsula, boasting a whopping 1,300 apple trees and fifty-plus varieties of heritage apples. The ciderhouse itself, which features breathtaking panoramic views of Haro Strait, is open for tastings and tours year-round, 11am to 4pm. That's the long way of saying 'scrumpy heaven.'
It all started back in 2007, when Kristen Jordan purchased the property with the purpose of creating an organic farm and orchard that produced old school artisanal ciders. Fast forward eight years and Sea Cider are producing seven thousand-plus cases of award-winning product each year, distributing in BC, Alberta, Manitoba, Washington, Oregon and Illinois. Why the success? Because beautiful, boozy, apple goodness takes serious talent and Kristen and company have bushels of it. Let's get down to the scrumptious details…
RUMRUNNER (Prohibition)
Gold Medalist
Here's the story: Rumrunner was inspired by the bootleggers who ran the illicit booze trade in the waters visible from the cidery. It blends the juice of aromatic apples like Stayman's Winesaps and Winter Bananas to match the intense oak and rum notes. Rumrunner's apples are hand-pressed with a traditional rack and cloth press, slow fermented with Champagne yeast and aged in rum-soaked bourbon barrels for the better part of half a year. Semi-dry, this rich, mahogany offering hits you with notes of brown sugar, molasses and rum, pairs beautifully with spice, and weighs in at a whopping 12.5% alcohol volume. Because this amber beauty does have a higher alcohol volume, we found that it's a great for replacing champagne or wine at the table. Plus, for anyone who thinks cider just tastes like sparking apple juice, this bad boy will turn them around. It was a great pairing with our homemade pepper jelly appies and even killed it as a companion with the proscutto wrapped dates.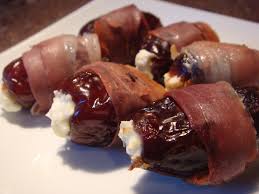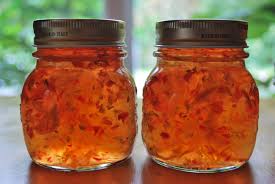 This effervescent semi-sweet brew is infused with a cauldron-full of autumn spices with haunting hints of cinnamon, orange, nutmeg and ginger. Combining the best of BC cider apples, the magic in this potion comes courtesy of champagne yeast, cold-fermented to maximize the aromatics of the cider base, pumpkin spice bitters in cider au de vie and a dose of Oaken gin from the good people at Victoria Spirits. Named after the invasive Scotch broom that's synonymous with West Coast flora, Witch's Broom is pumpkin pie in a pint glass, pairing beautifully with root veggies and succulent dark meat. This gal went with everything. It was a perfect addition to the entire day and when the last bottle was done there were some seriously disappointed diners! So good it's spooky!
When a heritage perry orchard was discovered just a few miles down the road from Sea Cider, Kristen Jordan and company knew there was only one thing to do: make a small batch of perry in the traditional Herefordshire style. A perennial favourite, this straw-coloured, beautifully nuanced sipper is made with champagne yeast, and features dry pear flavours and a light tannic, sharp finish. Perry pairs excellently with rich or creamy dishes. Think creamy pasta, green curry, or gooey cheeses. This was a favourite with the ladies at my house. It's nice and tart so a little goes a long way and went perfectly with Thanksgiving fare cutting the richness of the creamed potatoes, gravy and turkey. It's a great standby that I'll be picking up again and again (as long as the stock lasts!)
Sea Cider is a certified organic farm in compliance with Canada's National Organic Standards through the Pacific Agricultural Certification Society (PACS).